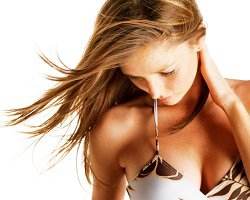 In a consultation for a breast revision, with board-certified Beverly Hills plastic surgeons Drs. Andrew Ordon and Ritu Chopra, you will be able to discuss your specific issue and what options are available to you.
Some women have scar tissue or rippling on the breast. The implants may be unequal in size or shape or have hardened. These are all issues that can be addressed through a breast revision.
A breast revision is usually performed through your old incision. The old scar tissue in this region will be cut away. If your implant is being replaced, our surgeons will place it either above or below the muscle depending on the type of problem you have already experienced and the pre-operative plan developed during your consultation.
Contact us at our Beverly Hills Plastic Surgery office to learn more about our breast revision options.