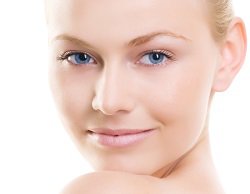 There are many ways to achieve effective facial rejuvenation without having to opt for a cosmetic surgical procedure. The chemical peels available by our experienced Beverly Hills plastic surgeons, Dr. Andrew Ordon and Dr. Ritu Chopra, offer numerous advantages for your skin.
If you are looking to reduce brown spots, we would recommend combining chemical peels with the use of either an over-the-counter bleaching cream with hydroquinone or a prescription bleaching cream.
Our most extensive of the chemical peels is the Obagi Blue Peel. The Obagi Blue Peel is an effective medium-depth peel designed to penetrate to the immediate reticular dermis.
Chemical peels can address a host of skin concerns, leaving you with a refreshed, even skin tone on your face, neck or hands. To learn more, contact our Beverly Hills office today.