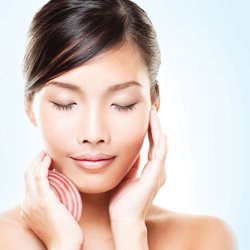 Fractional CO2 laser technology hit the market over a decade ago, and over time, it has yielded amazing results in the form of clear, revitalized skin.
Visualizing the face as a pixilated computer screen, the laser ablates the surface layer of the skin, but only every other pixel. By leaving healthy skin in between the treated skin, the healing process is much faster and collagen production is stimulated at a very deep level.
For optimal results, fractional CO2 laser treatment needs to be done several times. The healing process is generally around a week or two.
Advances in laser technology have allowed patients to see not only significant improvement in their results but also to be able to get those results with less discomfort and less healing time.
For more details about fractional CO2 laser treatments, contact Beverly Hills plastic surgeons Dr. Andrew Ordon at our Beverly Hills location to arrange a consultation.