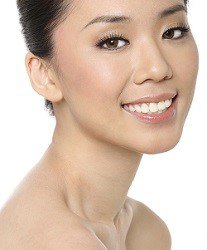 Are you looking for a way to have the perfect neck? A smooth, soft, beautiful neck can make anyone look decades younger. A neck lift is a specific surgical procedure intended to fix aesthetic issues around the neck involving the skin, such as wrinkles, a fleshy or drooping appearance and other unwanted imperfections caused by aging, loose muscle tissue and rapid weight loss. This procedure is also known as neck lift surgery.
To perform neck lift surgery, one or more cuts are made below the patient's chin or behind their ears, giving the surgeon access to the tissues. The surgeon then re-contours the neck area, trimming away excess skin and stretching the tissue to create the ideal neck. Afterwards, the incisions are closed using surgical sutures, resulting in a smooth, attractive, wrinkle-free neck.
Neck lift surgery is sometimes done at the same time as other neck lift procedures, such as platysmaplasty (tightening of muscle tissue) and liposuction. The best way to determine which procedures best suit your needs is by requesting a consultation with one of our board-certified cosmetic surgeons, who have the knowledge and experience necessary to help you excise that extra skin.
Contact our Beverly Hills Plastic Surgery office today to set up an appointment with Dr. Andrew Ordon or Dr. Ritu Chopra.