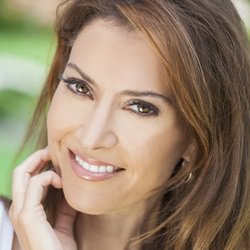 Traditional facelifts tend to leave patients with an unnatural pulled look, along with incision lines that distort the patient's normal hairline. Dr. Andrew Ordon's cutting-edge O facelift surgery is an exciting new procedure pioneered by Dr. Ordon himself.
The O facelift introduces breakthrough techniques featured on the hit TV show "The Drs." This procedure is not a mini-lift or a partial but a full face and neck lift producing natural-looking results with half the recovery time.
Once underneath the skin, Dr. Ordon accesses both the skin and muscle via hidden incisions inside the ear and a short incision site along the jaw. By the end of the procedure, a vertical lift is achieved, eliminating the nasolabial folds while incorporating all elements of the face, including the neck and jawline. Following the O facelift surgery, patients have been known to return to work and other activities within just three days.
If you are interested in results so natural that not even your hairdresser can tell, contact Beverly Hills Plastic Surgeon Dr. Ordon in our and set up a consultation for a facelift surgery.