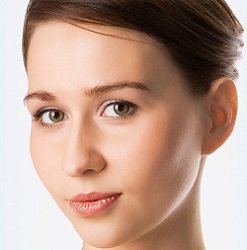 Almost everyone wants to look young and defy their age. Who doesn't want to look as young and flawless as they did in their twenties? Unfortunately, the time and the stress of everyday life can be taxing on our skin and show its effects in the form of wrinkles on our face.
We all tend to run out and buy anti-aging "solutions" such as creams, lotions, spa treatments, and more. In most cases, their results are unsatisfactory, because it is hard to fight the signs of aging. Aging is not just skin deep – it is the result of a number of physiological change in our bodies.
Fortunately, there are a number of cosmetic procedures that can be used to erase wrinkles from your face. Among these popular treatments are Botox injections.
Botox
Botox, or Botulinum toxin, is a type of neurotoxin that is used in cosmetic procedures to remove wrinkles. It is also used in other medical applications, especially in treating certain muscular conditions. It is injected in very small concentrations.
Wrinkles are caused when the facial muscles under the skin contract repeatedly over time. Botox is injected into these muscles, which causes them to relax. The skin over the muscles also relaxes because of this, thus smoothing out the wrinkles. Botox paralyzes the muscles by preventing nerves from sending chemical messages that instruct the muscle to contract.
The Procedure
Before the procedure, it is important that you provide your doctor with your complete medical history to avoid any complications during the course of the treatment. Botox cannot be administered to individuals who are allergic to Botox or any other ingredients that it comes with. You will discuss your medical history with your doctor during a consultation.
Botox comes in the form of a powder. Before injecting into the muscles, the powder is mixed in a saline solution to dilute it. It is then injected directly into the muscle. The treatment procedure only takes around 15 minutes to perform, and afterwards, there is no downtime required. Instead, you can go about your daily schedule as usual.
It is important to get the procedure done only under the guidance of an experienced medical professional.
What to Expect After a Botox Treatment
The effects of Botox injections will start to manifest within three days of the procedure. It may however, take as long as five days for the full effect of the injection to be visible. It is important to note that the paralyzed muscle will return to its normal functioning after a couple of months, so if you wish to keep up your youthful appearance, you will have to attend recurring treatment sessions.
Following the procedure, you may notice some slight swelling or redness in the area where the injection was administered. This is normal and will subside in a short time.
Schedule Your Botox Consultation
Are you interested in Botox treatments? They may be the best non-surgical option to restore a youthful look to your features. Contact the office of skilled Beverly Hills Botox providers Doctors Andrew Ordon and Ritu Chopra and set up your consultation today.