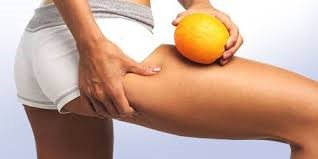 Excess sagging skin around the thighs is often the result of weight fluctuations, loss of skin elasticity and aging. A medial thigh lift surgery is a cosmetic procedure designed to fix several problems associated with the contours of the upper thigh. With a thigh lift, the proportion of your inner and outer thighs can be smoothed to better fit your body's contours.
Thigh lift surgery removes excess skin along the upper/inner thigh by making an incision that runs from the inner thigh near the groin up towards the crease of the lower buttock. From here, extra skin is trimmed and the thigh is tightened.
In conjunction with skin removal, fat is often suctioned out if liposuction techniques have been requested. The combination allows unwanted fat to be removed and provides an even more dramatic improvement in appearance.
The entire procedure takes approximately two to three hours to complete. As a result, the thighs will appear much smoother and firmer.
Schedule a consultation with one of our board-certified Beverly Hills plastic surgeons and tell us your cosmetic aspirations. Thigh lift surgery is often paired with other procedures and can be tailored to meet your personal desires.